I am attempting to add photos to my blog. Here is a shot of an Amsterdam canal on my first day. Where exactly? I have no idea. I was wandering around in a jet-lag-induced haze. This was the only sunny day I encountered.
Picture of a canal
And here is a photo of my table at Cafe Belgique, showing the Karmeleit and my trusty Rough Guide.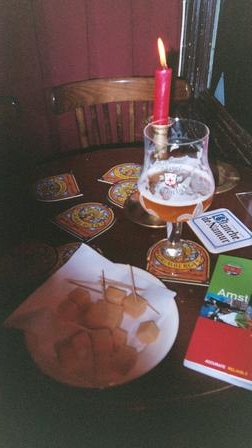 Dinner at Cafe Belgique
Hats off to El Jefe for offering his website for my photo hosting!
I owe you a brew, bro.